Divorce, Family Law, and Mediation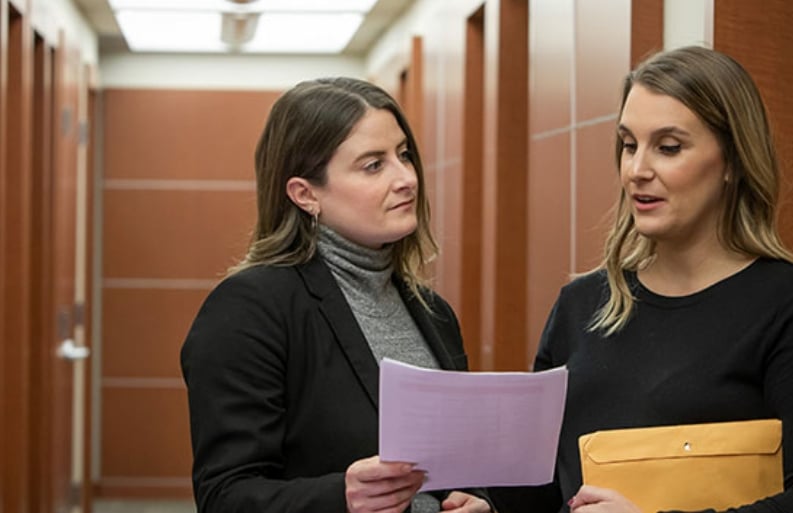 Knowledgeable Attorneys
The attorneys and staff at Renée E. Mura, S.C. understand that divorce actions are challenging, both financially and emotionally. As such, a spouse seeking a divorce needs the best possible legal advice in the divorce proceedings. The smart, aggressive, and highly skilled attorneys at the law firm of Renée E. Mura, S.C. utilize their understanding of the law and the divorce process to assist their clients, and fight for the best interests of their client's children. Our attorneys listen to your precise needs and are committed to helping you achieve your goals both in and out of court. When you have a high stress situation and a detail oriented process, you need a highly skilled attorney who is looking out for your best interests. Whether you are settling in mediation or your case goes to trial, our attorneys utilize their extensive experience in family law to get our clients results.
"No-Fault" Divorce
Wisconsin is a "no-fault" divorce state, meaning one spouse does not have to prove adultery, abandonment, or any other substantial fault by the other spouse to file for divorce. In other words, one party in a marriage can petition to end a marriage without having to provide evidence of any wrongdoing by the other party. The only ground for divorce in Wisconsin is that the marriage is irretrievably broken by one partner. As long as one spouse testifies under oath that the marriage is irretrievably broken, a divorce can be granted even if the other spouse does not agree. The issues of custody, placement, child support, maintenance, and property division will be determined by the specific facts in your case. Our team of divorce lawyers will listen to you and provide the best legal advice and representation that you need.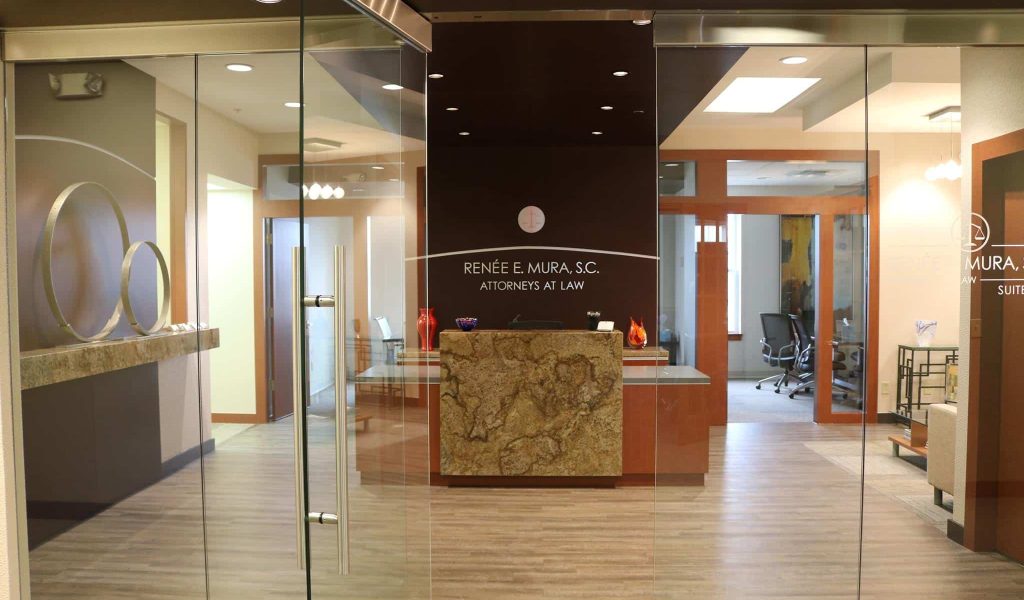 Family Law
Renee E. Mura, S.C. specializes in all facets of Family Law in Wisconsin, including divorce law, child custody & placement, paternity, and much more. Our experienced attorneys participate in complex Family Law cases every day and provide highly skilled representation to all of our clients.
What Is Mediation?
Mediation is a private, voluntary, problem-solving process that utilizes the assistance of a neutral mediator to help couples navigate through their divorce and other family law issues.
Is Mediation Right For Me?
Parties who are looking to file for divorce efficiently and amicably are best suited for mediation. Mediation is an effective means of finding common ground to mutually work towards a resolution outside of the court and provides parties more control over decisions made through the divorce process.
How Does Mediation Work?
A neutral third party mediator meets with the parties to discuss outstanding issues in the case. The mediator does not act as a judge and does not represent either parties' interests. Instead, the mediator helps guide parties through a facilitative discussion relating to issues in their case, allowing each parties side to be heard. The mediator also educates the parties on applicable laws in Wisconsin and can use child support and maintenance calculators that take into account tax implications. If an agreement is reached, the mediator will draft a Marital Settlement Agreement reflecting the parties agreement reached during mediation and file it with the court.
What Are The Benefits To A Mediated Divorce?
The mediation process is completely confidential and non-binding. Parties are able to converse freely in a neutral setting without fearing that their words will be used against them in the future. If mediation is unsuccessful, the discussions during mediation cannot be brought up later in court.
Mediation can save parties a great deal of time versus waiting for a judge or commissioner to hear their case and decide their issues on a heavily burdened court docket. Also, mediation can be far more affordable than a litigious divorce action.
During mediation, parties are able to reach resolutions that are unique to their particular situations. Parties are also typically more satisfied with mediation outcomes since their input was heard during the decision making and is an agreement that each party can live with instead of an agreement made by a judge. Mediation allows the parties as much time as they need to reach a resolution that best suits their situation. Parties who have participated in mediation have found that dissolving their marriage was less adversarial and stressful opposed to litigation proceedings.
Renée E. Mura, S.C.
Did You Know?
We also offer services for Real Estate Evictions, Restraining Orders, Juvenile Law, Termination of Parental Rights, Step-Parent Adoption, & More!
About Us
Get in Touch